Can Tripadvisor reviews be trusted?
By this stage in 21st-century travel, most of us would have experienced that moment when you're paying the bill at a restaurant, or checking out of a hotel, and staff either encourage you on the spot to rate them online or, conveniently, an email arrives immediately afterwards inviting you to post a review.
In some extreme cases, inducements – discounts, a free drink – may be offered for a positive comment. The resulting (flawed) reviews are the ones we now rely on to organise our travels. How we plan holidays has changed fundamentally since Tripadvisor debuted in 2000. Today we have at our fingertips many millions – one billion alone on Tripadvisor – of first-person reviews of establishments to inform our choices.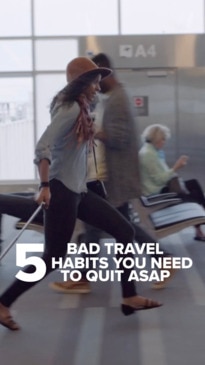 I'm all for the democratisation of hotel and restaurant critiques (the more opinions the better) but the voices need to be properly regulated. Otherwise these search engines are nothing more than a crapshoot.
User-generated reviews have three weaknesses. The first two are the user and the proprietor, who may not be honest brokers. The third is the host website which, in Tripadvisor's case, doesn't seem to pay enough attention to quality control.
Like many user-generated websites, it's plagued by dodgy reviews. Around four per cent by its own admission. Tripadvisor says it detects more than 70 per cent of fakes before they make it online, but a 2018 investigation by The Times of London estimated the percentage of published fakes as high as a third.
Which sounds extreme but not incredible given all the times Tripadvisor has been fined or censured for misleading consumers. There was that occasion in 2014 when a Chinese critic managed to review 51 restaurants in Paris and 50 international hotels in the space of a month. (I mean, I travel a bit myself but those statistics are impossible.)
There was also the Vice Media journalist, Oobah Butler, who had once been paid £10 a piece to write positive reviews of places he'd never been to. Later he launched a phantom restaurant called The Shed at Dulwich. Feverish word of mouth catapulted it into a nation's consciousness until it was Tripadvisor's No. 1 rated restaurant in London without having served a single meal.
As Butler wrote at the time: "A restaurant that doesn't exist is currently the highest ranked in one of the world's biggest cities, on perhaps the internet's most trusted reviews site."
Personally, I use review sites purely for quality control. To confirm if a place is still open (the date of the last comment is a solid indicator) and to check the one-star reviews. Hell hath no fury like a hotel guest scorned.
They're the most entertaining comments but often also contain important advice you won't find on an establishment's website – such as the Melbourne CBD hotel that houses new mothers on the 23rd floor (what one disgruntled guest referred to as "the maternity ward").
Flawed review systems aren't great for operators either. A negative comment endures for all to see even, as in the case of my friend's cafe in rural NSW, after new management has taken over.
In 2015 her cafe received a bland appraisal that basically said, "Don't bother." The review popped up as the first search result for years so she changed the name of the cafe and afterwards, if you searched Tripadvisor for great meal breaks on the Hume, hers came up as "closed".
"There's nothing you can do other than just let it be," she told me in frustration. "It's aggravating but there was no way I could do anything other than just keep going."
Keeping all that in mind, it's still worth consulting online reviews when planning getaways, according to Sarah Gardiner, director of Queensland's Griffith Institute for Tourism. "When Tripadvisor was first established it was very much seen as a peer-to-peer review site, with fellow travellers sharing their views," she says.
"It's become a lot more commercial but … people are still posting about their real experiences. It's the best available at the moment so there's not really an alternative."
Unless of course you chose to ignore online reviews and do your own research. More pain, sure, but the gain of finding independent, reliable travel advice is more than worth the effort.
Read related topics:
Travel Advice
link